Journey to the Heart of the Emirates
Visit a date and mint farm in the desert and venture through an ancient riverbed
Learn how local plants adapted to the desert climate
Visit a camel farm in a plain reminiscent of the African savannah
Half-day tours will end with a beautiful wadi crossing and picnic under the lush shade of palm trees
Instead of the wadi in the half-day tour we continue for spectacular shots of red dunes blending with the dark Hajar mountains
Have lunch in a traditional Emirati Majlis
Traverse a winding wadi and witness the ancient falaj irrigation system in a tropical fruit orchard
Enjoy traditional Emirati dessert at the Masafi Friday market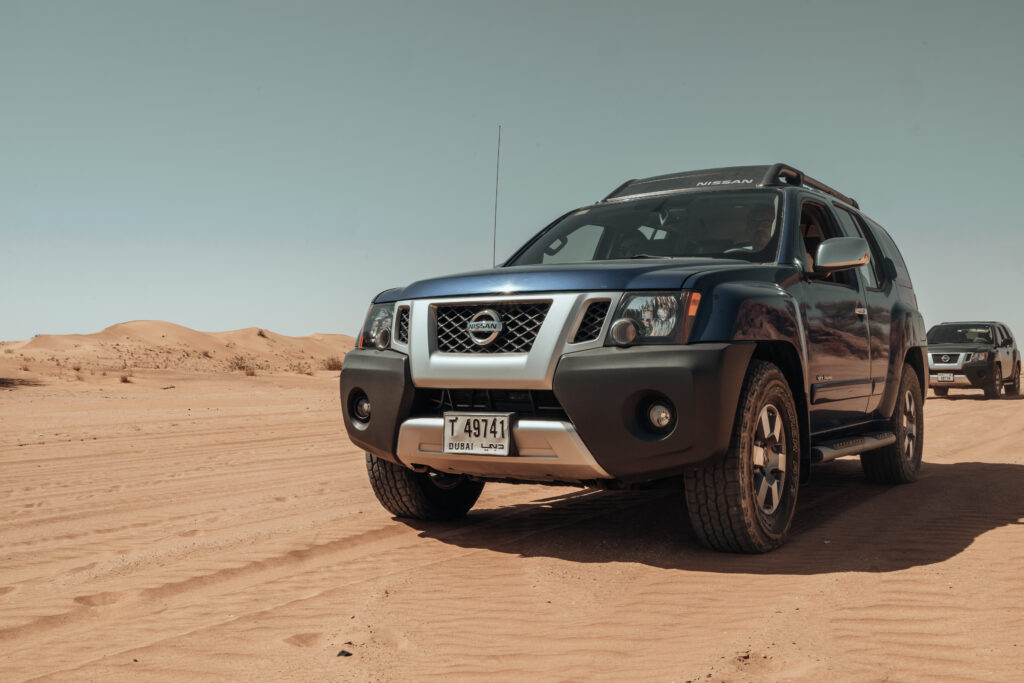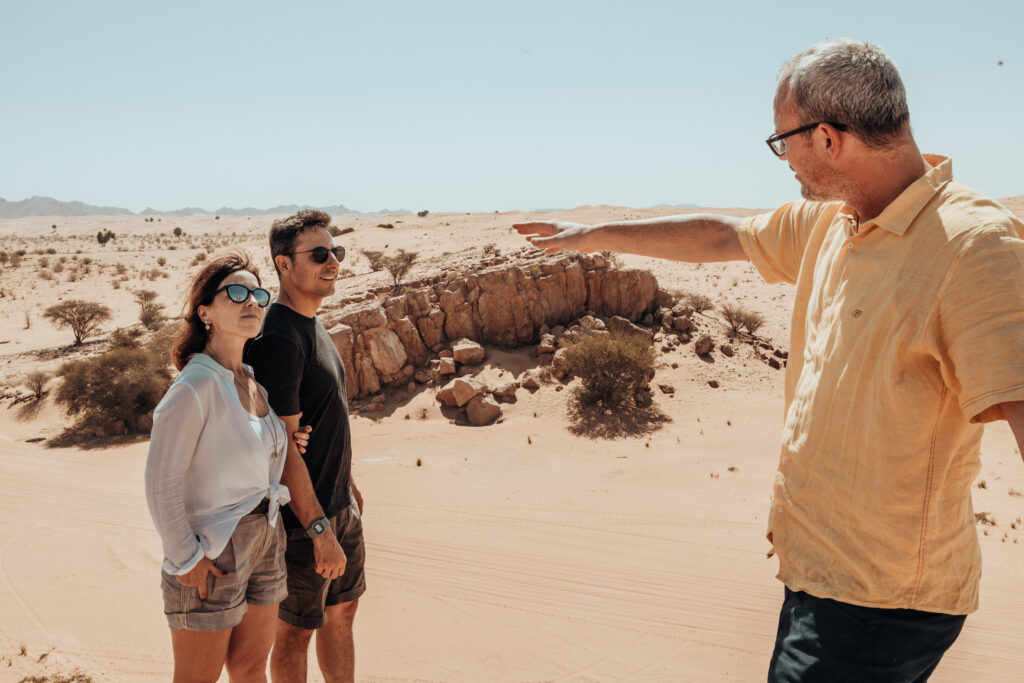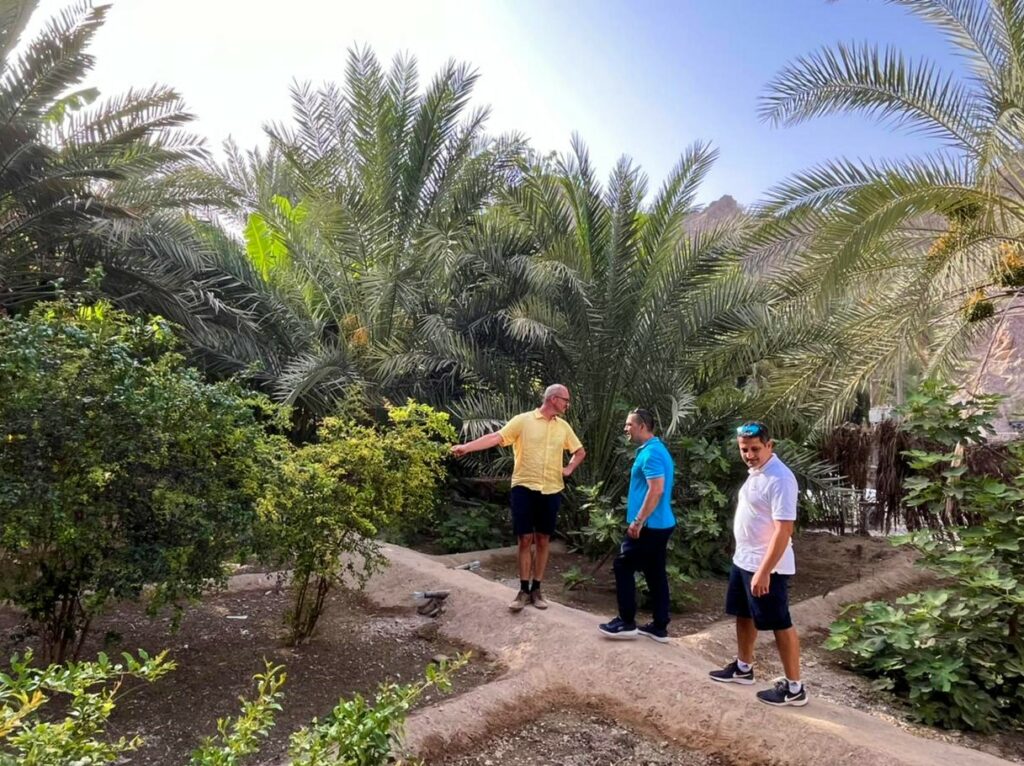 Adults
with different groups
Drive your own vehicle
Full day tour
Water included
Historic Locations
Children
(-12 years old)
Children activities
Full day tour
Water included
Historic Locations
Private Tour
you are our only client
Drive your own vehicle
Full day tour
Water included
Historic Locations
Brilliant day! Joined the trip based on recommendations from other friends who had attended this earlier. Salua @ Unveil Arabia has a passion for what she does and hence goes the extra mile to not only take you through the journey but along the way get you in touch with the authentic Arabia - be it the landscape, flora and fauna or traditional culture and people. All you do the whole day is make memories from the journey! Very well done Salua!!
Excellent and beautiful hiking in Fujairah We took part in an organized (intermediate) hiking trip in Fujairah. Unveil Arabia was just excellent with professional and prepared guides. A unique experience overal. Well done Salua, Koen and Kim.
Our family loved going off the beaten path on this tour of the UAE! Salua and Konrad have created a totally different experience of this region, and it's a fantastic opportunity to learn about the geology and culture of the various Emirates. They are very knowledgeable and take you to places you wouldn't typically go. They also paid attention to all the details to keep us feeling safe and comfortable (even within a larger group of a few families/couples) both in terms of Covid precautions and making sure we had good food and rest stops. I'm looking forward to more Unveil Arabia experiences so we can learn and enjoy more!
Fun team building activity with work colleagues. The tour guide was very professional and helped us every step of the way. It was difficult but rewarding. Would definitely recommend!!
Fun with family and friends. We did an amazing tour with friends during a full day and never had one dull moment. Visiting places we never imagined they would exist in the UAE. And all this under the excellent, professional and witty guidance of Salua. Don't miss this!
Amazing tour with professional guides Living for 14 years in the Emirates, I was pretty excited to learn a lot of things about the geology, the landscapes and the nature. We drove through 5 Emirates in one day, with frequent stops, a little hike, had lunch at an amazing picnic spot, we passed mountain and desert, drove through a wadi, all in one day. Nice guides, giving the tour a personal touch. Even children, young and old, are kept busy during the drive with quizzes and little projects. Highly recommended ! You will not regret.
Great Tour. We went in the hot summer together with our teenage kids. Salua and her lovely husband just started with this tour and due to corona it was a very safe and great opportunity to join in our own car. Salua and Tim are a lovely couple that love to share their knowledge and love for the uae. Its a great tour to get to know the uae and even for expats you will be surprised that uae has so much different nature and culture to offer.
Super concept for a day trip. They'll take you on a tour through the UAE, everybody safely in his own car, hence in his own bubble. With walkies, they explain and tell stories about all the things you encounter. I live here for a couple of years already and they managed to teach me a few things and bring me to a few places I didn't know. We did the trip with our kids and they prepared a quiz to keep them motivated. Salua was a super host. The trip is worthwhile. You can combine it with a stay over on the east coast.
Traveled as a couple. Worth to ride. It was a lovely time to see cultural, natural and unique side of the emirates. Thanks to Salua who is really dedicated to her work, enjoyable, full of love and fun. Definetly recommended. Read less
Excellent. Review of: Full-Day Guided Self-Drive Journey to the Heart of the Emirates Friendly and knowledgeable organizers, with respect to environment and guest. An enjoyable experience!
Traveled with friends. Genuine Bespoke and Exciting. I am an expat in the UAE and have been living here for 2.5 years but have NEVER experienced this country like this before. It was absolutely breathtaking! Also, the tour guides were so knowledgeable about the land and the culture and it was easy to tell that they had not only "done their homework" but TRULY enjoyed the experience with us. I would definitely recommend this trip to anyone looking for a bespoke, genuine, thrilling, and enriching experience in the UAE.
Hidden Gems: a discovery tour. We booked this tour in January 2021 for our family that visited the UAE and we also joined the tour, despite having lived here for more than 10 years. Unveil Arabia and the team (I believe Salwa and Tim were the names of our guides) are extremely knowledgeable and professional. We visited places that we would otherwise have never seen. If you enjoy amazing landscapes and want to visit places that you would normally never have the chance to see, I highly recommend this self drive tour throughout the Emirates. Our family found this tour to be the highlight of their 7 day stay in Dubai. Thanks Salwa and Tim!
+1 Traveled with family. Seeing the Emirates differently, even after living 15 years in Dubai. Thanks ! Excellent tour to get out of Dubai and discover the various landscapes of the UAE ! Driving my own car was a big plus for me ! Lots of creativity to keep the kids busy ! I highly recommend for people that want to get out of the city but don't know where to start !